What helped and inspired me!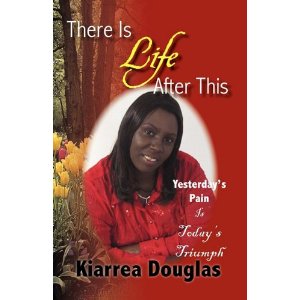 I HIGHLY RECOMMEND THIS BOOK! IT IS PHENOMENAL!
I had been dealing with low self esteem due to.. it seemed as if everybody I'd put my trust into hurt me so bad.


I've been abused and taken advantage of. It left me just wanting to hide from everybody and everything.

My son has been treated very poorly because of how others disliked me over the years. I had blamed myself so much for how others responding to him. I felt so low. But I was at the end of my rope and I was just tired of being tired.

There is a God and he must have seen my pain. One day as I was riding on the freeway in TX I saw a van, and on that van was a lady that was on a book but that's not what had me in tears.

The book was entitled There Is Life After This. At first I thought why would anyone drive around advertising about heaven, but when I focused on the words behind it, it had me in tears and told me that someone was watching over me.

It said "Yesterday's Pain is Today's Triumph." So here I am on the freeway tailing this van trying to get the website' address next to the book and I did eventually.

I didn't go to the website right off, but about 4 days later I felt compelled to go the website and check it out. So I went to Barnesandnoble.com and purchased this book and instantly when I received the book in the mail I began to read it.

All I can say is "It was worth every cent." I cried. I laughed and the way this lady poured her heart into the book and the things that she went through, it let me know there was hope. She had also dealt with low Self-esteem and fear of death, depression, etc but as she tells her story it inspires and encourages, especially those that maybe going through the same thing. She even has a chart to keep track. IT IS WORTH IT! IT HELPED ME!