Self confidence quotes
Let the wisdom, courage and inspiration shine through these self confidence quotes to motivate you during those days when you just don't feel like doing anything.
Read them, feel them and enjoy the moments of being in a different world where everything is created by your imagination.
Come back to these quotations often to fill up your soul with their infinite power and their gentle, caring touch.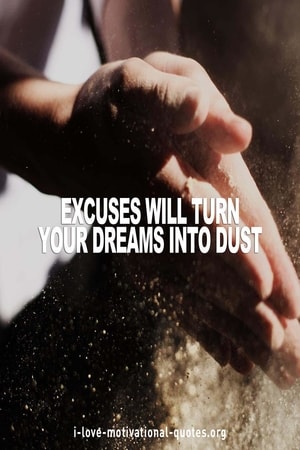 "Excuse will turn your dreams into dust"


Brian Tracy self confidence quotes
"Whatever we expect with confidence becomes our own self-fulfilling prophecy."
"When you engage in systematic, purposeful action, using and stretching your abilities to the maximum, you cannot help but feel positive and confident about yourself."
"Your self-confidence is directly connected to how much you feel you are making a difference in the world."

Self confidence quotes by Anthony Robbins
"I do believe I am special. My special gift is my vision, my commitment, and my willingness to do whatever it takes."
"If you develop the absolute sense of certainty that powerful beliefs provide, then you can get yourself to accomplish virtually anything, including those things that other people are certain are impossible."
"If you can't, you must. If you must, you can."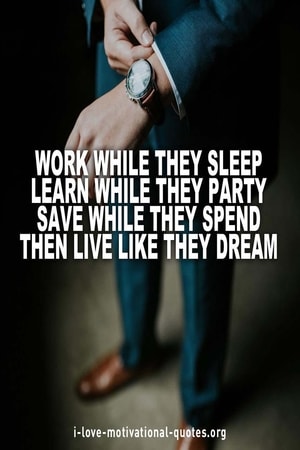 "Worh while they sleep, learn while they party, save while they spend then live like they dream."
Other self confidence booster quotes and sayings
"A successful person is one who can lay a firm foundation with the bricks that others throw at him or her."
(David Brinkley)
"Always hold your head up, but be careful to keep your nose at a friendly level."
(Max L. Forman)
"Who has confidence in himself will gain the confidence of others."
(Leib Lazarow)
"If you don't believe in yourself, then who will believe in you? The next man's way of getting there might not necessarily work for me, so I have to create my own ways of getting there."
(Michael Korda)
"One important key to success is self confidence. An important key to self confidence is preparation."
(Arthur Ashe)
"Action is a great restorer and builder of confidence. Inaction is not only the result, but the cause of fear. Perhaps the action you take will be successful; perhaps different action or adjustments will have to follow. But any action is better than no action at all."
(Norman Vincent Peale)
"Confidence is contagious. So is lack of confidence."
(Vincent T. Lombardi)
"Self confidence is the result of a successfully survived risk."
(Jack Gibb)
"Confidence, like art never comes from having all the answers; it comes from being open to all the questions."
(Earl Grey Stevenson)
"The history of the world is full of men who rose to leadership, by sheer force of self confidence, bravery and tenacity."
(Mahatma Gandhi)
"Experience tells you what to do; confidence allows you to do that."
(Stan Smith)
Self confidence Low self confidence Self confidence techniques Building self confidence Quotes on success Zig Ziglar quotes Going home from self confidence quotes