Personal Affirmations
Boost your self-esteem with the following personal affirmations

Personal affirmations are based on three concepts: 'I am', 'I can', and 'I will'. They are statements of belief in one's self, in the ability you have to make things happen, the possibilities of things you can do, and the capability to achieve them.
For those coping with personal problems or suffering from low self-esteem personal affirmations can be the gateway to helping build a stronger self image and increasing self confidence. For example, let us look at a single parent with kids.
They may be overwhelmed at times, feel incompetent or incapable, or feel that they have failed simply by not raising their children in a two parent home - even if it is in no way their fault. Positive affirmations singles with kids could use include the following:
I am…
• Competent
• Energetic
• Strong
• Relaxed
• Caring
• Courageous
• Smart
• Capable
• Loving
I can…
• Handle my children
• Let go of guilt
• Gain self confidence
• Be positive
• Be strong
• Be a problem solver
• Laugh and have fun
• Control my temper
• Do this
I will…
• Like myself better
• Understand my motives
• Gain emotional strength
• Control my temper
• Praise my children today
• Sleep easily tonight
• Feel less guilt
• Take on only what I can handle
• Take care of myself, too
• Manage my time better
• Handle my finances wisely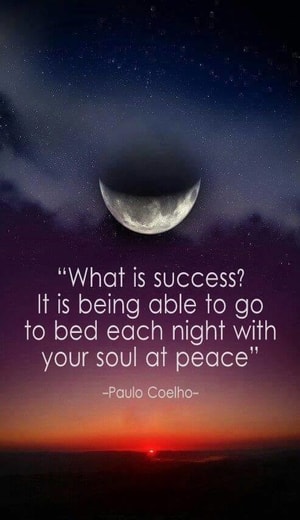 "What is success! It is being able to go to bed eacg night with your soul at peace." - Paulo Coelho

Please sign up for my free monthly newsletter

The importance of self affirmations
All of these affirmations can help to kick start your self-esteem, encourage you to be a better parent and person, and remind you that those two things are completely within your reach and that you can do them.
If practiced on a regular basis (ideally, every minute of every day, subconsciously) personal affirmations can strengthen you and build coping and social skills to help you deal with the ordinary stresses of life. You can use them to boost your self confidence and reach your goals - "I will be strong today and not let my boss bully me" or "I am able to resist the urge to have a drink".
Positive affirmations are looked on by the average person as a pop psych device, but they really do work. Steady repetition actually penetrates the brain, changing negative thoughts to positive ones and allowing change to occur naturally from the inside out. Nearly any goal can be made easier to reach through the use of personal affirmations, whether it is to find a better job, lose that baby weight or make a new friend.
Your self-esteem and confidence will get a much needed boost and you will find yourself being happier and more relaxed. Any trace of 'victim mentality' will disappear as you learn to take control of your own life and responsibility for your own state of mind. Coping with personal problems will become easier, and you will feel more capable in emergency situations, having more faith in yourself to make good decisions.
Personal affirmations can be the groundwork for emotional development and self-esteem building, and can substantially increase a positive attitude towards yourself and others. Make several up that apply specifically to you and your own challenges!
Encouraging words and sayings for wife
Great affirmations for your teens
Return to home page from personal affirmations