BUILDING YOUR CHILDREN'S SELF-ESTEEM
Build your children's self-esteem with a positive parent-child relationship
What we are talking about here is the most valuable asset of your biggest treasures: your children's self-esteem.
Every child is a genius. This is not just according to Albert Einstein, but I hope according to everybody. Look at their perfect smile, their innocence, their enormous capacity to discover everything. You can not compete with their curiosity.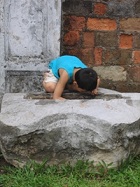 They are eager to expand their horizon and understand the world around them.
To develop children's self-esteem you have to feed their curiosity by answering to all of their questions. You have to keep up with their speed. If you don't know the answer be honest and tell them:
- I don't know, but I will figure it out or
- I don't know, but let's find out together!
Never say "NO" to them. At least try not to. Make them to believe that everything is possible and one way or the other you will find that way. Taking care of the challenges will boost their confidence.
You as a parent or teacher are playing an important role especially at the very beginning to develop your children's self-esteem.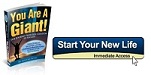 Any self-esteem building ideas, activities or games for children? Join and write your own page!
Do you have a great story about building your children's self-esteem?
Any interesting , educational or funny activity you would like to share?
Please do that right here.
What Other Visitors Have Said
Click below to see contributions from other visitors to this page...

10 Ways For Children To Build Self Esteem

Self esteem is just another bridge or mountain, that sometime or another we are all going to have to climb over. It's really easy and I know sometime eventually …
I'm JP and the things people like about me are Not rated yet
Friendly
I can make my baby brother laugh
I am funny, I pull funny faces
at football I am good at tackling my best football game, when i scored my …
HIGH SELF ESTEEM...... What others say. Not rated yet
Everybody is different. So one day I heard two different remarks. (I work at a high school in washington).
One said " Oh look at you, you are so cute …
Great Job Not rated yet
Ok... this isn´t really a story. But, you should really help your children higher their self esteem. It´s way better! Ok, just listen to me!
Fun day on self esteem Not rated yet
We are having a workshop on motivation and self esteem and we are trying to make it fun for the children. Please help.
Amazing Katelyn Not rated yet
My 3 older daughters have been volunteering at the local second hand store for the past month and a half.
My husband went to pick them up the other …
The Journaler in the Journey

As a teacher, I am well aware of the issues in our culture affecting families and, especially, children.
We raised 3 children born within …
Never let anyone tell you that you CAN'T! Not rated yet
Hello I am a 17 year old and i have a very high self esteem and i don't let anybody bring me down and that's how every teenage child should be!
If …
Little 4 year old boy Not rated yet
What do i do when he gets angry? I've done everything.
---
Developing self-esteem in teens
Low self-esteem in teenagers
Self-esteem games for children
Self-esteem activities for children
Self-esteem projects for children
Please don't forget to sign up for my free monthly newsletter!
---
Children with healthy self-esteem feel that they are important part of the "adult" world, they are accepted and they know that there are people who care about them. The early development of their life is mostly based on their perception of how you respond to them. If they feel that you are there to satisfy their thirst for knowledge they will feel safe. When they feel safe their level of confidence rising. When they realize that they can ask you any questions and you are not going to ignore them, when they sure they can trust you, they develop healthy self-esteem.
Children's self-esteem is the foundation of their latter life. Encourage them, give them tasks what are slightly challenging, but they will be able to accomplish them. Praise them after their good job.
Use positive sentences to communicate with your child. For example:
- Would you like to go to the park?
- Do you want to go to the park?
- Let's go to the park together!
Instead of:
- Don't you want to go to the park?
- Don't you want to go to the park with me?
Do you feel the difference? How can you answer "YES" to the question which starts with "DON'T"?
Of course, you can. But, my point is that you can put positive ideas into their mind, just by asking certain questions differently. You assume that they will be excited about it, they will support the idea of going to the park and their answer can not be anything else, but YES. And at the same time they will learn to ask on the same way. Maybe it seems a tiny idea, but their subconscious will remember to it.
The time to start building your children's self-esteem is now.
Nobody's perfect. But you have to make an effort to drive your attention to them. Ask their friend's parents what they think about your children. What they think he/she likes. Ask the teachers, neighbors they might see something that escaped your attention. Be just as curious about your child as they are about the world. Discover their world with them together.
Children's self-esteem is influenced by families, communities, certain ethnic, social or cultural groups.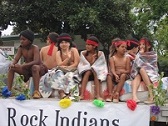 You can not control everything, of course. But you as a parent can give a positive start to your kids, you can make them feel to be loved and respected, so when they have to make decisions later in their life they will be confident enough to be responsible for it. Building your children's self-esteem is an important part of their personal development.
Discover the simple but profound difference clear, firm and consistent parenting will bring to your family. How to enhance your children's happiness, self-esteem and responsibility while increasing and developing your own emotional maturity as adults and parents.
Learn more about child self-esteem
Teaching children goal setting
The Offspring 'Self Esteem' music album
Free stress management for kids
Return from children's self-esteem to self-esteem home page